about paradise hair
Jenny - Not your typical Hairdresser
Jenny is owner and sole proprietor of Paradise Hair. She has been in the hair industry for over 20 years and loving it!
She knew at a very early age of four that she would become a hairdresser. At that time, she started cutting her brother's hair! All through highschool, her friends depended on Jenny to do their hair.
Professional training includes the Vidal Sassoon
Academy of Hair and Gary Bocz
After graduating from the Vidal Sassoon Academy, Jenny went off on her own and had the opportunity to work for Gary Bocz. His passion for hair, his artistry, his work ethic and methods was the ideal that Jenny strived to achieve --- and she has achieved her goal!
paradise hair salon celebrates its 20th Anniversary!
Paradise Hair's success is due to the quality of services provided to clients and the long term relationships that have flourished throughout the years. Jenny is committed to customer satisfaction as well is passionate about her work. Her clients are multi-generational - from children to grandparents!
working with cancer survivors and autistic children
Cancer survivors have specific needs when it comes to hair care - Jenny will take care of you. Autistic children need a hair stylist who is patient, understanding and is able to communicate with them - Jenny is that person!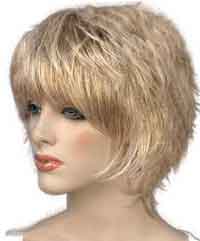 paradise hair can style your wigs!
Bring your wig in to Paradise Hair so that we can style it and possibly trim it to enhance your look.
visit our hair salon today!